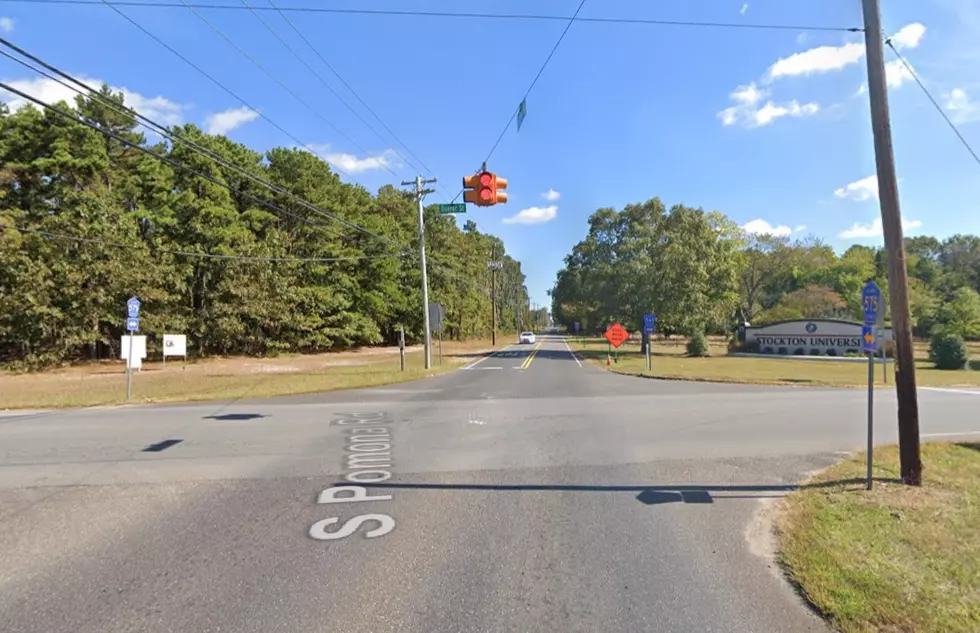 Galloway Man Injured in Fiery Crash on Pomona Road
Pomona Road at Duerer Street in Galloway Township - Photo: Google Maps
Cops in Galloway say a township resident was seriously injured in a fiery crash on Pomona Road last week.
Arriving officers found a 2014 Jeep Cherokee overturned about 15 feet off of the roadway. The driver of the vehicle, identified as 68-year-old James Ewing of Galloway, was trapped inside the vehicle and had to be extricated by police as the vehicle caught fire.
Ewing was taken to Atlanticare Regional Medical Center-City Division with serious injuries.
Numerous agencies responded to the crash scene, including the Stockton University Police Department, Galloway Township Ambulance Squad, Galloway Township Office of Emergency Management, AtlantiCare Paramedics, Germania Fire Department, and Pomona Fire Department.
The accident is currently being investigated the Galloway Township Police Department Traffic Safety Unit. Anyone with information regarding this accident is encouraged to contact GTPD Ofc. Trout at (609) 652-3705 X5117.
Enter your number to get our free mobile app
A trip down retail memory lane in Northfield