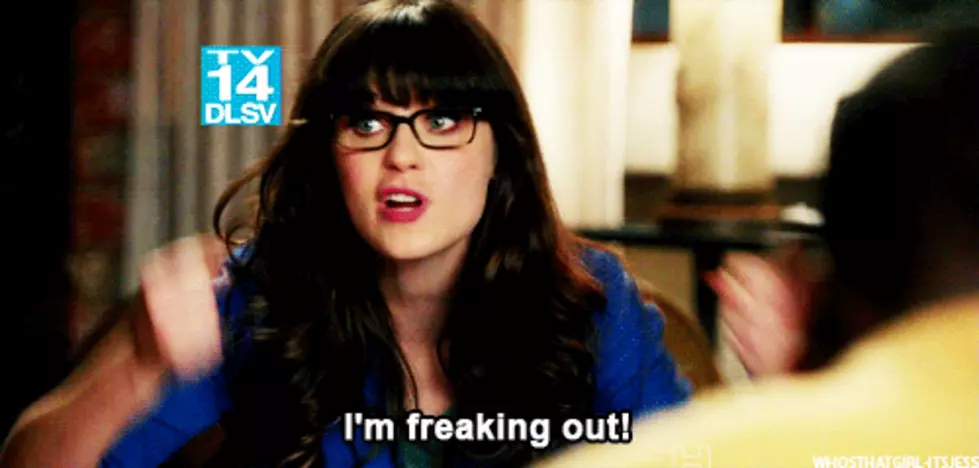 How You Can Easily Pack Your Life Into a Carry on
Giphy.com
Let me guess, you're approximately 6 hours away from boarding a plane and you still haven't packed? Instead, you have looked at your bag maybe once or twice and then resulted to binge watching Grey's Anatomy or Game of Thrones. Even the dramatic stresses that Meredith Grey endures aren't even close to the stresses of the packing that you have yet to start.
It's cool, we don't judge. But what we do have is a life hacks checklist that will wash away all of your packing troubles. We also can assure you that it will ALL fit in just a carry on.  Lose the baggage fees and fly with ease!
1

For starters, you need a bag that is big enough to fulfill your needs, but is still small enough to pass for a carry on. Preferably something with a lot of zippers and pockets, that way you can designate places for your belongings.

For example, one pocket will hold your shower supplies, while another one will hold your phone charger, headphones, wallet, and passport, and so on and so forth.

2

Make sure that you have travel size EVERYTHING. Travel tooth bush, hairbrush, shampoo, conditioner, body wash, shaving supplies, makeup, hair spray, anything you can think of! If it can be made small, then there's less of a haul!

3

Also be sure to place the larger and more awkward items towards the bottom so you can fill in the more flexible things like clothes and smaller items in between everything.

4

Cut Out Your Overpacking Fears

When it comes to clothes, I am definitely no stranger to the dangers of over packing. What if I want to make a drastic outfit change? What if there is a sudden hurricane disaster? What if I rip a hole in something? Unfortunately, in order to be a successful packer, you need to debunk these fears and get right down to it.

5

Be Aware of the Weather Report

Check out the week's weather report of your future destination, and pick out an outfit for each day prior to leaving. This way, you won't come home with a huge overflow of the things in your bag that haven't even been worn.

6

After you have successfully chosen an outfit for each occasion, roll each article of clothing up rather than doing the typical quick fold. This way, there will be much more room in your bag just in case you do decide that you need one back up outfit for the freak hurricane that may or may not happen.

7

Get Into Your Travel Groove

Lastly, double-check, then triple-check. Do you have everything? Did you pack something that you probably wont need? Most importantly, it is crucial to come up with your own flow. Figure out what works for you and your needs to make traveling and absolute breeze!
More From Cat Country 107.3