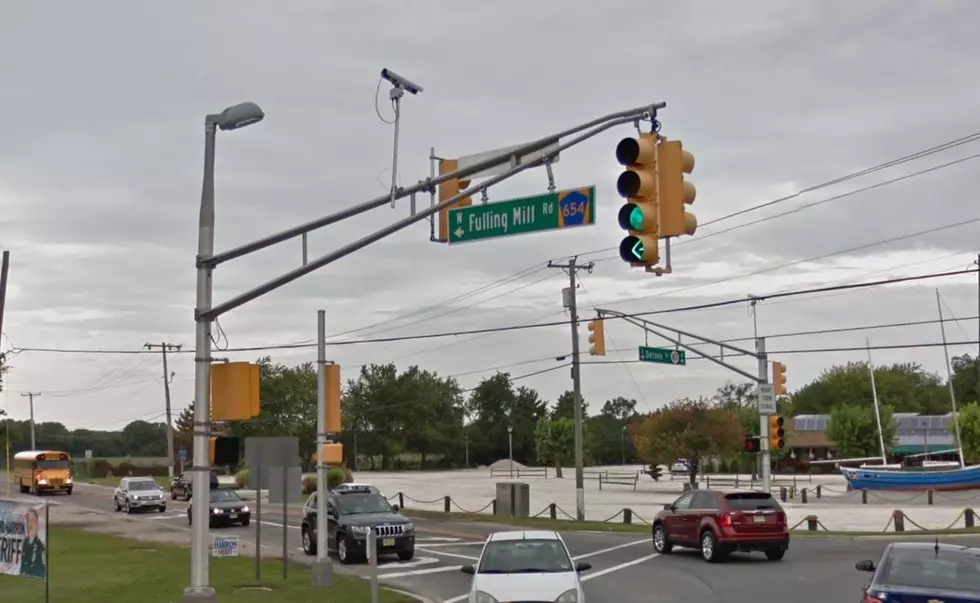 Man Arrested After Two Accidents, Another Arrested for DWI During Crash Investigation
Fulling Mill Road, Middle Township - Photo: Google Maps
Middle Township Police had their hands full last Friday night following a series of accidents, a suspect fleeing the scene, and a DWI arrest during one of the accident investigations.
Cops say it all started around 10:30 last Friday night when they received a report of an accident at Route 47 and Fulling Mill in Rio Grande. It was reported that one of the vehicles, a black Dodge Ram truck, fled the scene on Route 47. Officers arrived and found a car had been rear-ended while sitting in the left turn lane on Route 47. The driver of the car, 38-year-old Richard Shannon of Villas, his wife, and three children did not report any injuries.
As officers were in the area, they received a report of another crash - this one on Bayshore Road in Del Haven. This crash was a head-on accident involving the black truck that fled from the other accident. Upon arrival, officers learned the driver of the truck fled - this time on foot - from the scene. Following a search, the driver, identified as 36-year-old Henry VonColln of Cape May, was arrested.
As for the second accident, cops say VonColln was travelling on Bayshore Road when he crossed over the center line and struck 2009 GMC Acadia driven by 54-year-old Annamarie Christopher of Del Haven. Christopher had to be extricated from the vehicle and she was flown to ARMC-City for treatment. Her husband, Mark, was taken to Cape Regional Medical Center.
While the road was shut down to investigate the crash, a car driven by 26-year-old Louis Sicilia of Del Haven disregarded the road block and sped through the accident scene. Cops say Sicilia was found to be under the influence of alcohol and was placed under arrest.
VonColln was ultimately charged with two (2) counts of Aggravated Assault, 2nd degree crime, two (2) counts of Assault by Auto, 3rd degree crime, Leaving the Scene of the Accident with Bodily Injury, 3rd degree crime, DWI and numerous traffic violations. Additionally, VonColln was found to have 2 outstanding warrants. After being processed, VonColln was lodged in the Cape May County Correctional Facility.
Sicilia was issued summons for DWI, Reckless Driving and Driving on a Closed Roadway, processed and released to a responsible party.
More From Cat Country 107.3