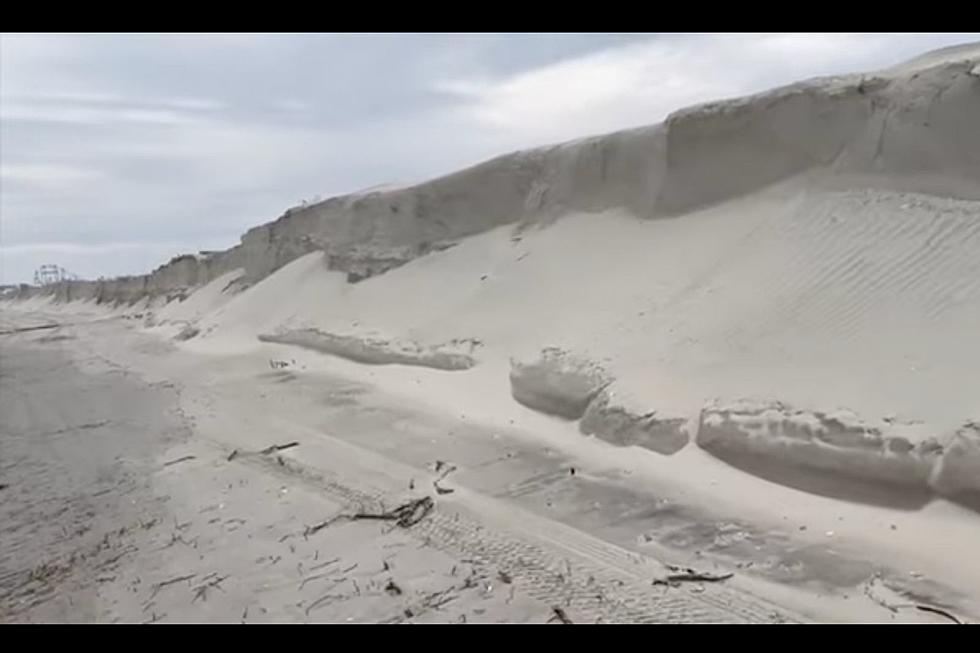 New Video Shows How Badly Beaches Are Eroding In North Wildwood, NJ
Wildwood Video Archive via YouTube
It'll be a different summer for the folks down in North Wildwood this year.
You've probably heard by now about the beach erosion up and down the South Jersey coastline that seems to have gotten so much worse over the last couple of weeks. The coast has been hit by some pretty bad storms over the last few months. They have caused so much erosion that the North Wildwood beaches have all but disappeared. They're not too far off from doing so, believe me.
Once you see the devastation displayed in a recent video shared by Wildwood Video Archive, you'll see for yourself just how badly the beaches have succumbed to Mother Nature.
The video shows just how far the water is traveling inland these days. Truth be told, there's not a whole lot of beach left in more than a few spots in North Wildwood. You can't help but feel for the people of the city that are more and more nervous about the state of their homes with each storm that passes.
If the bulkhead doesn't hold, all it would take is one more really bad storm to cause MILLIONS of dollars worth of damage. I'm not sure the North Wildwood beaches have ever been in worse shape. Take a look:
As mentioned in the video, the only thing there really is to do about it is to find a way to replenish the beaches. One way or another, it has to be done. At this rate, the water will eventually rise so much that it could mean serious trouble for the folks in North Wildwood sooner rather than later.
Source: Youtube
South Jersey Beach Tag Guide 2023
Here's how much you'll pay for beach tags at each South Jersey beach for the 2023 season.
Leaping Dolphins and Whales Near Cape May NJ
Our friends at the Cape May Whale Watcher Have Shared Some Unbelievable Photos!
12 Restaurants People Are Anxious To Eat At In Wildwood This Summer
No matter what cuisine is your favorite, Wildwood has something for everyone! There are a few restaurants in particular that Wildwood regulars can't wait to get back into this summer.
More From Cat Country 107.3