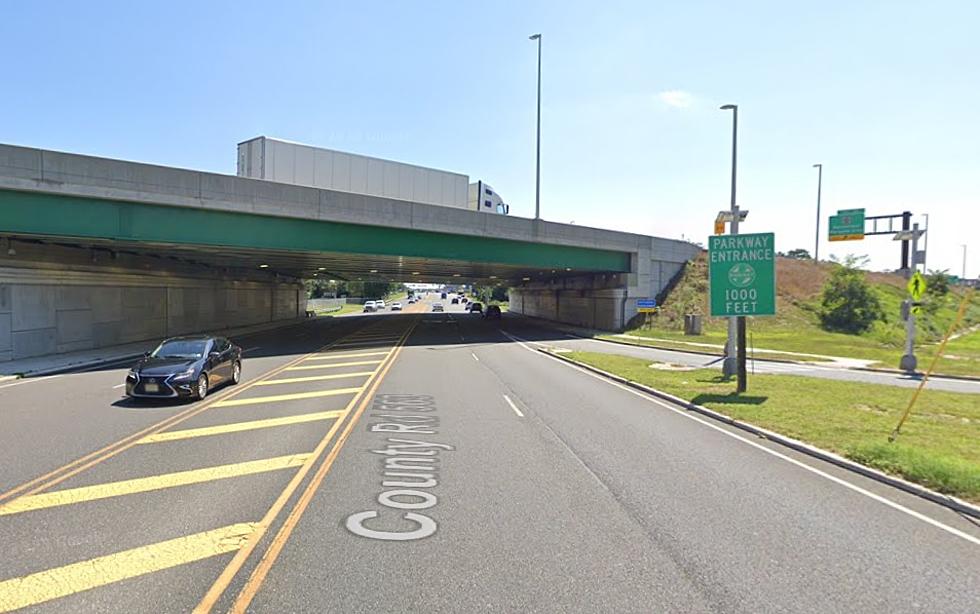 No Major Injuries Reported in Nasty 4-vehicle Crash in Egg Harbor Twp., NJ
Tilton Road at the Garden State Parkway overpass in Egg Harbor Township NJ - Photo: Google Maps
No major injuries were reported in a four-vehicle crash in Egg Harbor Township Wednesday afternoon that closed a busy roadway for hours at the peak of rush hour.
The accident happened around 4:45 on Tilton Road at the foot of the Exit 36 ramp from the Garden State Parkway.
According to the Egg Harbor Township Police Department, a 2018 Nissan Murano being driven by 40-year-old Chase Rosenhaus of Egg Harbor Township was traveling west on Tilton Road at the Parkway overpass when he crossed the center line and crashed into an oncoming 2016 Ford Fusion, operated by 18-year-old Haiden Palm of EHT.
They continue,
After the initial collision, Mr. Rosenhaus' vehicle left the roadway to the left overturning and crashing into a 2019 Lexus RX300, operated by Mia M Gagliardi, 18 years of age of Linwood. Ms. Gagliardi was exiting the GSP when Mr. Rosenhaus' vehicle crashed into her. A 2016 Jeep Cherokee, operated by Ginger J Grosso, 62 years of age of Manchester NJ, was also struck by Mr. Rosenhaus' vehicle when it overturned in front of hers while traveling on Tilton Road.
Rosenhaus and a passenger in Palm's vehicle were taken to Shore Medical Center to be evaluated for non-life-threatening injuries.
Traffic was detoured around the area for about two hours while the crash was being investigated.
Summons are pending further investigation.
Day-by-day Pictures of the Towne 16 Theater Demolition in Egg Harbor Twp., NJ
2012 Flashback - Egg Harbor Township Pathmark Closes
Pathmark on the Black Horse Pike in Egg Harbor Township closed in 2012. Here are pictures from the inside of the store just before it closed forever.
More From Cat Country 107.3