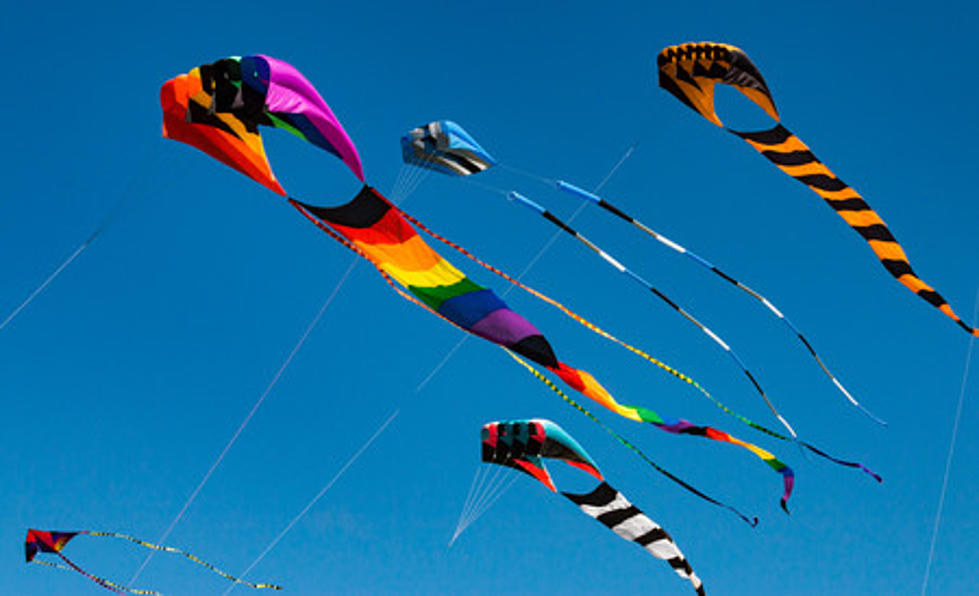 One of the Biggest Kite Festivals in the U.S. is Right Here in New Jersey
CAEccles, Getty Images
It's amazing, you have to check this kite festival out and it's right here at the Jersey Shore.
I love kites, I love flying kites, and to watch them along a beach and above the ocean, it's just incredible. Maybe, it's just me.
The largest kite festival takes place in Wildwood, NJ. Of course, you were thinking, why wouldn't it be Wildwood? Wildwood's beaches are giant, the perfect place for a kite festival.
This year, Memorial Day Weekend, May 26th, 2023 through May 29th, 2023, it's the place to be according to onlyinyourstate.com. The largest kite festival in the Northeast takes place right here at the Jersey Shore.
So many events go along with Wildwood's International Kite Festival. The amazing site of these kites can be seen near the Wildwood Convention Center right on Wildwood beach. Any spot along the beach is a perfect spot to watch these incredible kites.
Hundreds of people come out to see this Kite Festival every year. It's definitely a spectacle not to miss out on.
Some spectacular events for the weekend of the Kite Festival, Friday night at 9:00 pm is the Illuminated Night Kite Fly. The weekend includes flying large inflatable kites, team kites, family games, and so much more, according to wildwoodnj.com, events.
Click here for all the information on Wildwood's Kite Festival.
Living so close to the beach, several local beaches have kite nights and kite festivals. Grab your beach chair or beach towel, sit, and relax. It's absolutely free to watch the kites fly.
LOOK: The 25 least expensive states to live in
READ ON: See the States Where People Live the Longest
Read on to learn the average life expectancy in each state.
More From Cat Country 107.3