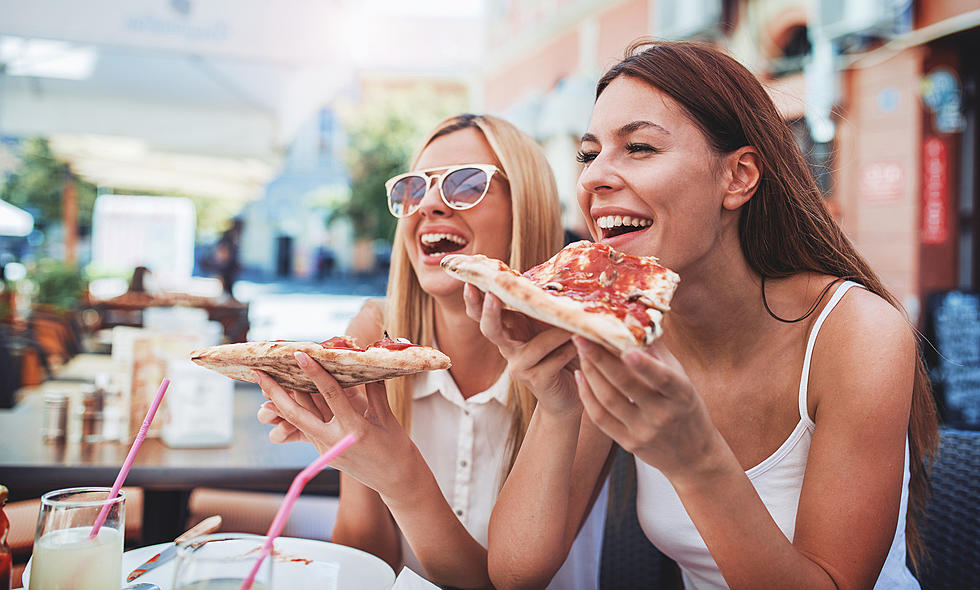 One Website Claims California has Better Pizza than New Jersey. Is that True?
Bobex-73 via Getty Stock/ThinkStock
The person who decided this has clearly never been to New Jersey.
If there's anything New Jersey is known for, it's our delicious pizza.  It's got the perfect amount of cheese and delicious sauce, and there's something in our water that gives the crust just the right amount of crust.  Just take a look at these gorgeous pies from Capone's in Toms River:
 

 

 

View this post on Instagram

 
That said, it's evident that pizza from any other state wouldn't even come close to tasting like ours.  But, one website begs to differ.
Only in Your State is claiming that not only the country's best pizza, but the world's best pizza isn't in New Jersey.  They're not saying Italy has the world's best pizza, they're even saying it's in New York, which would be acceptable.
Get ready to be thrown for a loop, because according to Only in Your State, the world's best pizza is in...
Southern California.
I know, I had to laugh too.  As someone who spends a lot of time in both New Jersey and SoCal, I don't see it this way.  In fact, when I'm in California, I avoid ordering pizza like the plague. Petrillo's Pizza supposedly has the world's best pizza, per the article.  It's located in San Gabriel, which is east of Los Angeles.  According to Only in Your State, the homemade crust and loaded toppings make Petrillo's a step above everyone else.  
While I'm sure their pizza is good, there's a lot more to pizza than just toppings and crust.  In fact, when it comes to toppings, I'd argue that less is more, like this picture of Capone's pepperoni pie.
View this post on Instagram
So, no - I don't think it's true that Southern California has better pizza than New Jersey.  But, then again, I'm a little biased.  And of course, it all comes down to personal preference. If you ever find yourself in SoCal and want to compare Petrillo's to the pizza out here, you can visit them at 833 Valley Blvd in San Gabriel, or 750 W Route 66 in Glendora.
Every NJ pizza joint Barstool's Dave Portnoy has reviewed
Dave Portnoy, commonly known as El Presidente, is the founder of Barstool Sports. Somewhere along the way, he decided to start reviewing local pizzerias, and the concept took off. Here is every New Jersey pizzeria Dave has stopped in, along with the score he gave them.
15 Beloved New Jersey Italian Restaurants Too Delectable Not to Try
The Top 10 Pizza In Ocean County, NJ That You Need to Try in 2022
This is your favorite pizza throughout Ocean County, New Jersey.
More From Cat Country 107.3