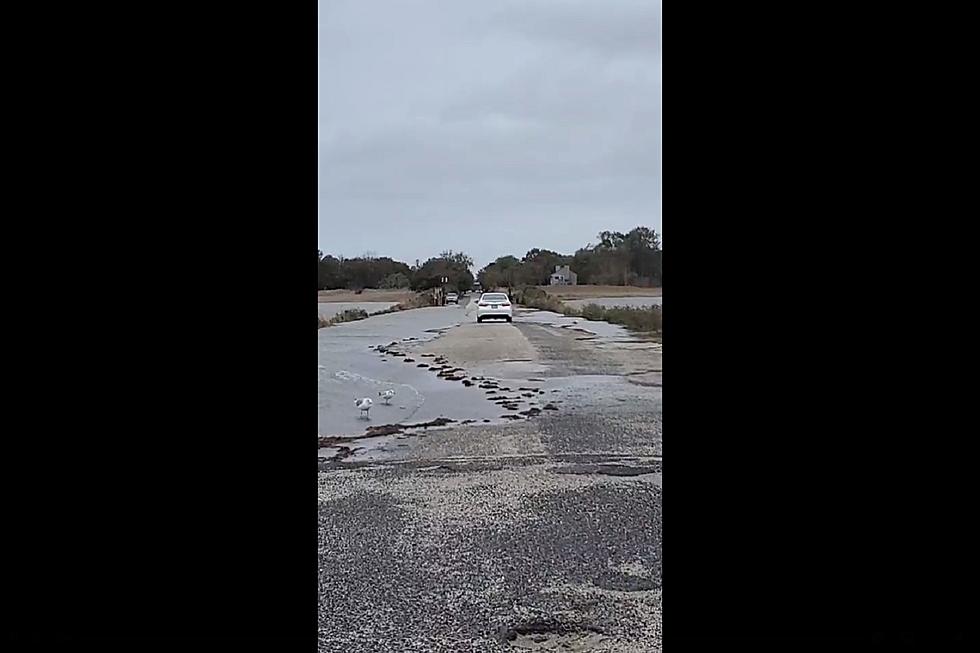 Watch Out For The Super Rough Waters Off Shellbay Pier In Cape May County, NJ
SherriNews via Facebook
If you stepped foot outside on Friday in South Jersey, then you know we've had a heck of a day with the wind situation.
Truth be told, it's the perfect start to a spooky Halloween weekend. When the weather starts to impact the road and the water levels in and around South Jersey, though, that's when things get dangerous. It was looking a little hairy out in Cape May Court House on Friday afternoon. A video shared to Facebook shows just how choppy the waters were out near Shellbay Road in Cape May Court House.
The video, shared by SherriNews via Facebook, shows some water spilling over into the road, as well as the roughness off of Shellbay Pier.
Take a look at what it looked like in Cape May Court House on Friday afternoon:
Obviously, if you're traveling that way, just keep alert and if it looks like you won't be able to pass, DON'T DRIVE THROUGH IT. Don't be that person that thinks they'll be able to make it through the water only to have to get towed out. Nobody likes that person.
Residents can expect no different for Friday night nor Saturday. The wind and the rain are predicted to stick around Friday night and into Halloween weekend on Saturday. This means that the chance of rising waters and flooded streets will only increase with each passing hour.
The good news is that no precipitation is expected for Halloween night!
Check out South Jersey's trick-or-treat times --
Here Are When The Kids Will Trick-Or-Treat This Year in Cape May County
Check out the times for all towns within Cape May County for trick-or-treating this year --
Check out the 2021 Trick-Or-Treat times for Atlantic County
Halloweed is Sunday, October 31st. Here's what time the kids should hit the streets in Atlantic County --
Check Out This Halloween House in Egg Harbor Township
We give this house a perfect 10 for their Halloween decorations!
A look back at the past ten months on the Ocean City, NJ, Boardwalk
A random collection of cell phone pictures on the Ocean City Boardwalk from the beginning of 2021. Enjoy!
More From Cat Country 107.3