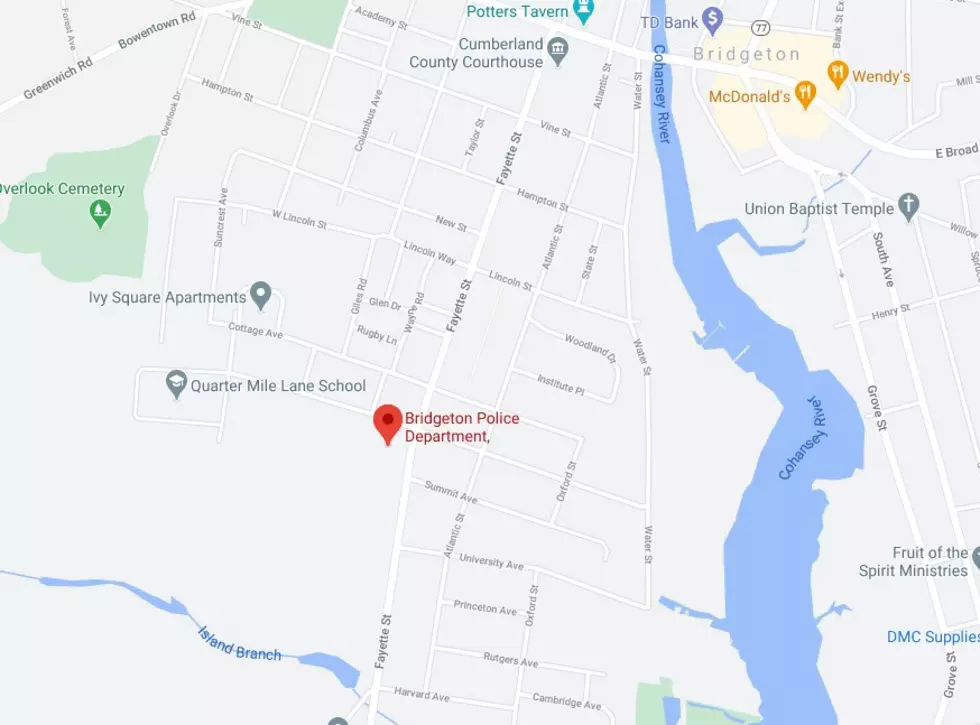 State Honors Bridgeton Police Officer Who Died Rescuing Suspect From River
Google Maps
The state of New Jersey has honored the memory of many police officers who fell in the line of duty with an award that was distributed this past Friday.
Enter your number to get our free mobile app
One police officer who was highlighted was Bridgeton police officer Sean Peek who died while saving a woman from a river back in September who was the suspect in a burglary. According to NJ.com, the state of New Jersey bestowed upon him the Joseph Seals Valor Award, an award that was named for the police officer from Jersey City who was shot and killed in 2019. The award honors an officer's bravery in the face of the unknown while on duty.
NJ.com reports that Peek had perished after he trudged into the Cohansey River to save a woman who authorities were investigating for damaging multiple buildings along Mayor Aitken Drive in Bridgeton. She was able to make it out of the water to safety, but unfortunately, Officer Peek was weighed down by his equipment, so he wasn't able to emerge from the water so easily. He did make it out and was rushed to the hospital, but later died at home.
The award was given to officers who were heavily involved in their communities. Building trust between citizens and the police while also maintaining the integrity, dedication, and commitment to the badge were the main criteria that needed to be met to secure this award. According to all of his fellow officers, Peek embodied every one of them.
You can read more about the Joseph Seals Valor Award HERE.
A trip down retail memory lane in the Cardiff section of Egg Harbor Township
More From Cat Country 107.3