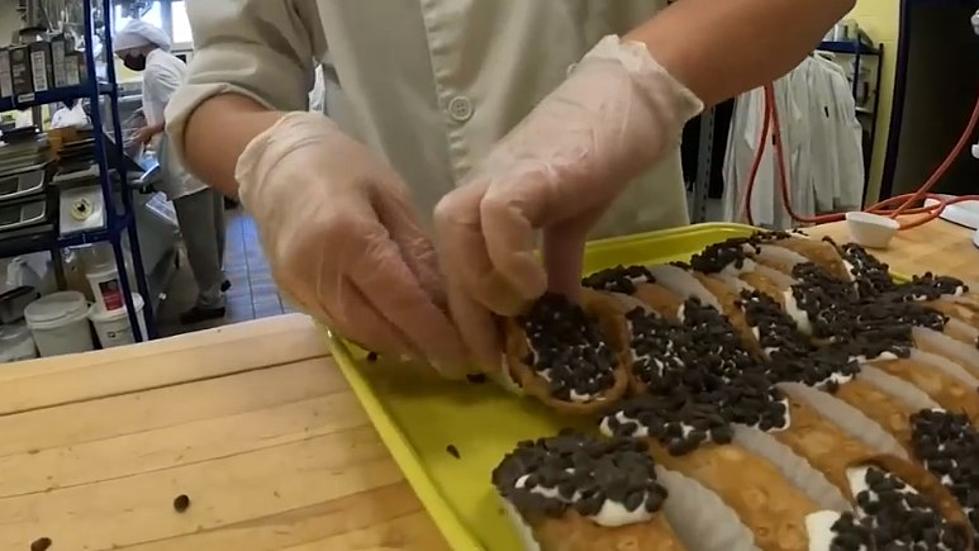 Student-Run Bakery in Gloucester County, Closed During Pandemic, Finally Reopens
courtesy 6abc.com
Congratulations to the student-run bakery at Gloucester County Institute of Technology on finally reopening after being closed for the last 18 months.
Fresh Start Bakery closed in 2020 amid the COVID-19 pandemic. It was unable to open until now because the baking and pastry program at GCIT was short on in-person students, 6abc.com reports. The program normally has close to 30 student bakers, but until recently they were down to just four or five.
A lack of bakers meant Fresh Start couldn't keep enough baked goods in stock.
Now, bakery shelves are fully stocked and back to serving the public. Fresh Start cooks up everything from donuts, to pies, to cookies, to pepperoni bread.
I've never been but next time I find myself in Sewell I'm going to stop in because everything looks DELICIOUS.
Not to mention, sales at Fresh Start Bakery help keep GCIT's baking and pastry program running. Students, there are reportedly very excited to get the bakery ready for the upcoming holiday season, so maybe I'll get my Thanksgiving pies there!
Fresh Start Bakery is open Monday through Friday from 3:30 p.m. to 7:30 p.m. at Gloucester County Institute of Technology, located at 1360 Tanyard Rd. in Sewell, NJ.
23 Signs You Grew Up in Williamstown, NJ
If you grew up in or around Williamstown (Monroe Township), NJ, back in the 80s, chances are you'll remember a lot of these places...
Vote For New Jersey's Best K9 Dog!
More From Cat Country 107.3