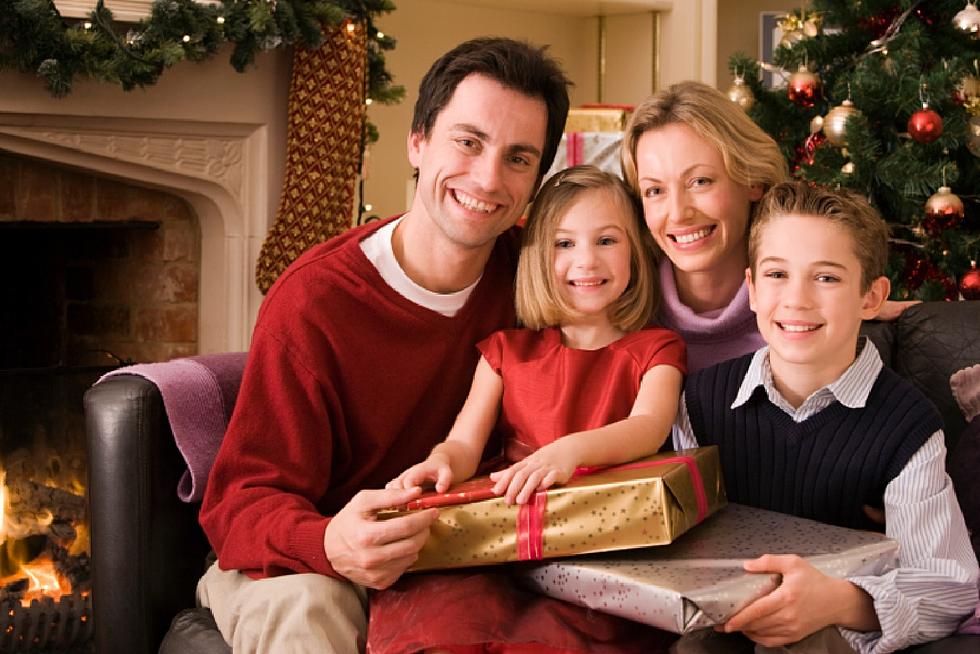 Take Your Family Holiday Photos At One Of These South Jersey Sites
Thinkstock
Forget going to a photo studio with the fake fireplace and Christmas tree background for your family's holiday photos this year. Been there done that right? Everyone does that and everyone uses the same backdrop.
This year go with something more authentic. Use what is around you. Use the beauty South Jersey offers for your pictures this year.
Here are 10 places to take your annual family photo this year.
1

Starting with the obvious choice here. Yes, it is a bit cliche and many families do it. Please just do me a favor and don't all wear jeans and a white shirt. It is getting a little old...

2

Maybe the Jersey Devil will photo bomb your family portrait. That would be pretty cool. Nothing says South Jersey like the beautiful pine barrens. Use what nature offers as your setting for the annual Christmas photo.

3

Smithville is a cute place to go shopping and grab a bite to eat. Take your family photo on the bridge. Go at night and use the light up trees on the lake as your background. Take a picture on the carousel or the train. The ideas are endless.

Justin Sullivan, Getty Images

Justin Sullivan, Getty Images

4

South Jersey has the best wineries. Go during a snowfall or after a snowfall. Your pictures would look magical. If you have older kids (over 21) grab a couple of glasses of wine and sip some of South Jersey's best in your photo.

5

Head over to Wildwood, Atlantic City, or Ocean City and take your family pics on the boardwalk. There are many options on the boardwalk. You can take some photos by the rides, in an arcade, in front of your favorite food stand, with the beach behind you, and so many more.

6

Fish are the best photo bombers. Right now the Adventure Aquarium in Camden has a huge underwater Christmas tree, which is way better than the fake one that's on the backdrop at the photo studio.

7

Call me weird, but I LOVE the salt marshes. I even love the smell, I think it brings back fond memories even if it does smell like rotten eggs. You may even get lucky and have an egret or heron appear in your picture.

8

We have so many lighthouses in South Jersey, both on the ocean and the river. Make your photos grand with the setting of a lighthouse.

9

The Victorian homes, the Christmas decorations, just perfect for a Christmas photo. Take a carriage ride and get a photo taken while you are on it. Give the feeling of an old fashioned Christmas.

10

Forsythe Wildlife Refugre

Forsythe is perfect if you love birding. It is the premiere birding site in New Jersey and one of the premiere in the world. You are sure to get a picturesque photo with the sights of Forsythe.
More From Cat Country 107.3