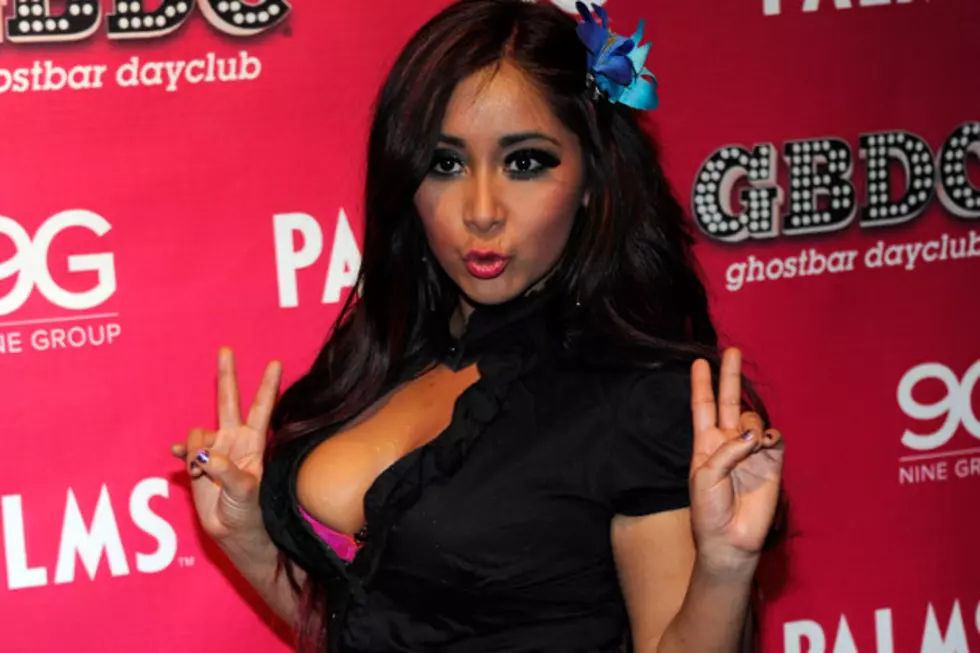 The Halloween Costumes New Jerseyans Google the Most
Ethan Miller, Getty Images
With Halloween right around the corner, New Jerseyans might look to Google for a little help on figuring out a costume.
According to Estately, one of the costume idea that people in New Jersey Google the most is Snooki.
And apparently, each state is quite different in their Google searches for Halloween.  Here's what the website had to say about New Jersey:
NEW JERSEY:  Annie (the little orphan one), Angry Birds, astronaut, ballerina, Barney, Batgirl, chef, Cookie Monster, crayon, cupcake, devil, Easter Bunny, egg, Elmo explorer, fireman, flower, football player, genie, Ghostbusters, iPhone, Italian, ladybug, leprechaun, Little Bo-Peep, Luigi (of Mario Brothers), Luke Skywalker, M&M, Michael Jackson, Nicki Minaj, oriental, penis, Playboy Bunny, police, Pokemon, Power Rangers, prisoner, referee, samurai, Santa Claus, Sleeping Beauty, Smurf, Snooki, snowman, soldier, Spongebob Squarepants, Strawberry Shortcake, Thing 1 (from The Cat in the Hat), Transformers, Walking Dead, Wolverine, WWE

It's a real blend of pop culture, fun kids stuff, and sexualized costumes. Basically, it's Halloween in a nutshell.