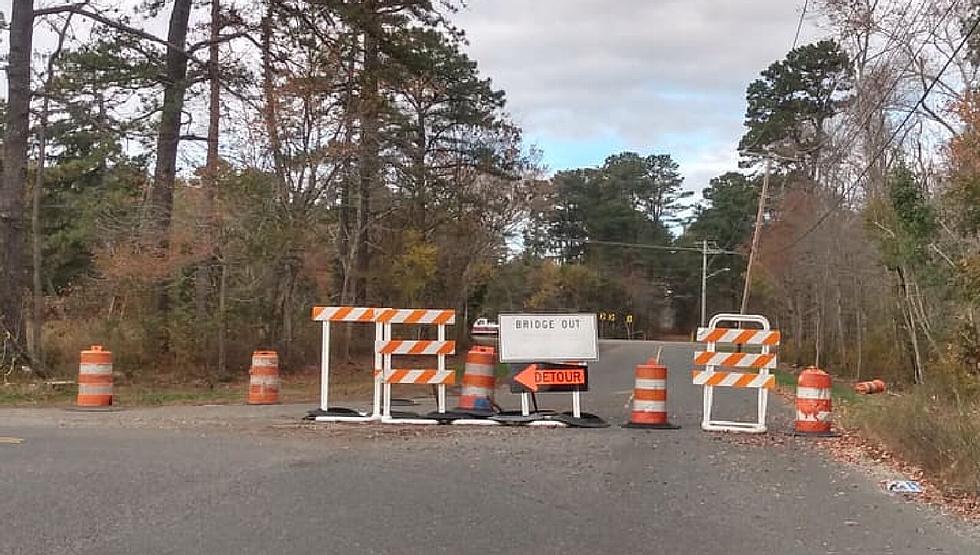 Traffic Headaches Continue for EHT and Hamilton Township NJ
JK
If you live in or travel through Egg Harbor Township, Monday is not going to be fun.
Along with all the other ongoing projects dotted around the township, Ocean Heights Avenue will be closed near the EHT and Somers Point Border.
Egg Harbor Township Police say that on Monday from 9 am - 3 pm, Ocean Heights Avenue will be closed beneath the Garden State Parkway overpass - where work has been ongoing for the last year. Police say the purpose is for milling and paving work.
Here is the expected detour, according to police:
"Traffic traveling from Somers Pt to EHT will be diverted down Blackman Rd to Steelmanville Rd. Traffic traveling from EHT to Somers Pt will be diverted down Steelmanville Rd to Blackman Rd."
If possible, it's probably best to find an alternate route.
In the meantime, here's an update on New York Avenue, which has been closed for most of the year between Reega Avenue and Route 40 in Hamilton Township.
According to Atlantic County officials, it's hoped that the road will be open by the end of the year - or at least that's what the latest estimate is at this time.
A prefabricated bridge had to be replaced over Gravelly Run, following a safety emergency. Officials say it would normally take three years for such a project, from design to completion. Because it was an unexpected emergency, they were able to move the process along. The bridge and the section of the roadway have been closed to traffic since February.
SOURCE: Egg Harbor Township Police Department and Atlantic County Government.
23 Pictures Show How Time Has Forgotten About Places in South Jersey
Time moves quickly -- sometimes so fast that it leaves formerly busy stores and buildings behind. Let's take a trip down the Black Horse Pike from Turnersville down to West Atlantic City and see what you may drive past every day and never think about.
Check Out This Historical Gem and Park In Atlantic City
At the entrance to Atlantic City on Albany Avenue is the World War One Memorial and O'Donnell Memorial Park.
Best Yelp Reviews of Local Jails and Prisons
Believe it or not, people do Yelp reviews for jails and prisons!
More From Cat Country 107.3