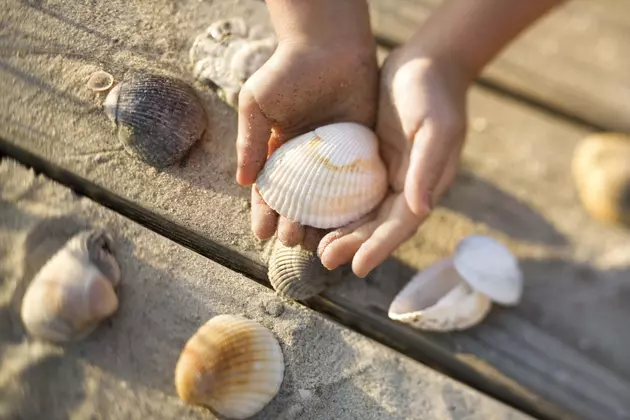 What to Do With All of Those Shells You Collected This Summer
Jupiterimages, Thinkstock
You spent all summer collecting shells at the beach. Now you have a castle shaped beach bucket full of all different types of shells. What do you do with them all?
Here are 7 things you can do with your summer beach haul.
1

Put them in a pretty jar.

Seriously this is the easiest thing you can do and still look all fancy. Why buy a jar of shells at Home Goods that will cost you $20 when you can just use shells you have in the beach bucket out back?

2

Attach them around a mirror.

Get a frameless mirror and attach shells to the outer edge.

3

You can paint them or leave them natural. Place a wick in the shell and pour melted wax for a very pretty, very beachy candle.

4

Use a big shell as a soap dish.

You can use a big oyster, clam, or scallop shell as a soap dish. Either lay it on the counter or glue it to the back of a small shell to make a base for it.

Jupiterimages, Thinkstock

Jupiterimages, Thinkstock

5

All you have to do is glue the shells to the base of each light on one side. You can even make a shell nightlight by gluing a large shell or sand dollar to the outside of the nightlight.

6

Make some Christmas ornaments.

I know it is way too early to think of Christmas. If you have super small shells and sea glass, pop them into an empty clear Christmas ball and add sand. You can also attach string to a shell and decorate it however you want. To make an angel you can take one large shell and attach two smaller shells as wings. Use a small wooden ball as the head. I've seen people use a ribbon bow for the wings too.

7

Get a wreath base and glue your shells all around it. Attach a string to the top and voila a seashell wreath!
More From Cat Country 107.3