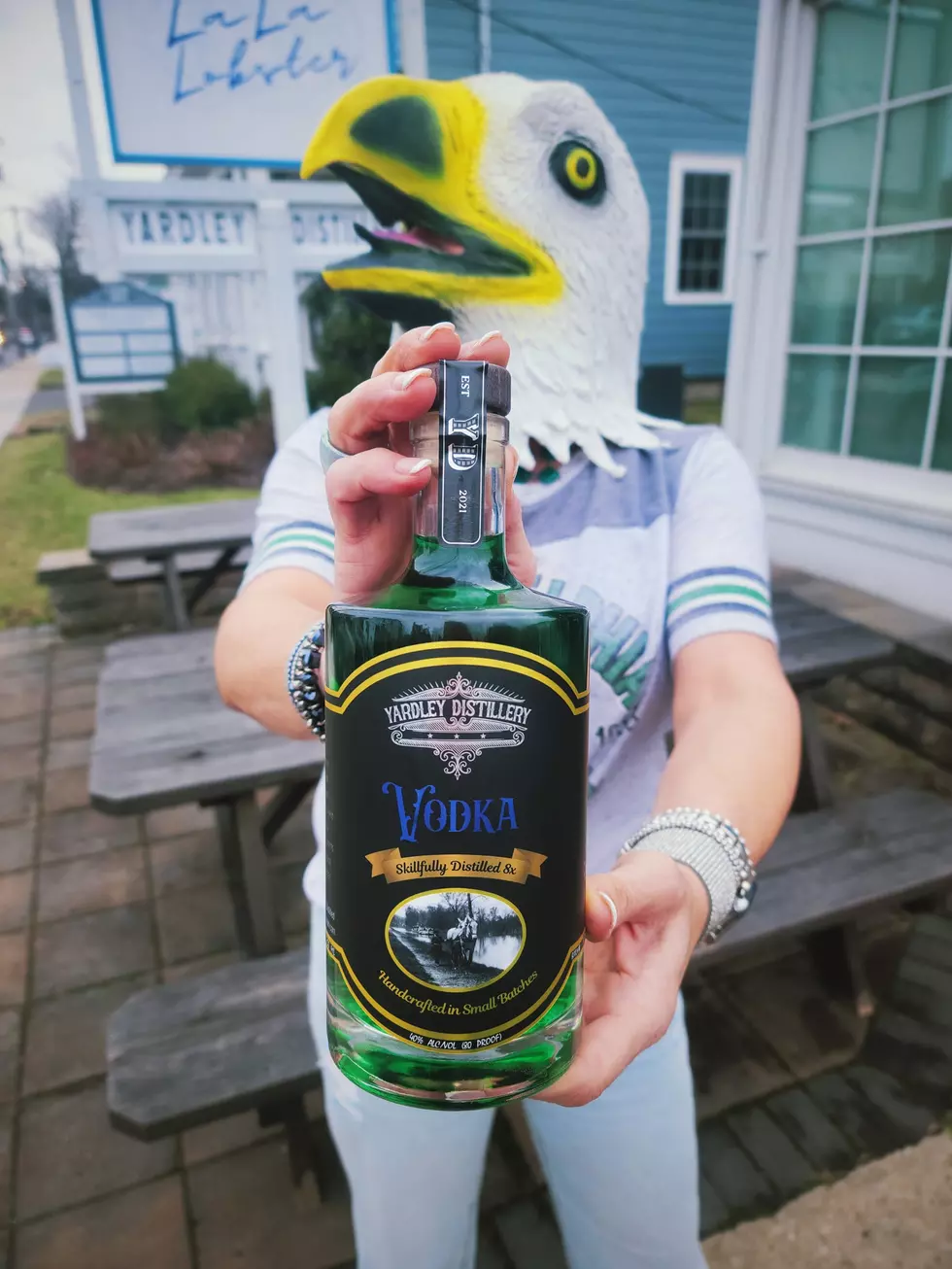 Yardley, PA Distillery Making Green Vodka for Philadelphia Eagles Trip to the Super Bowl
Yardley Distillery
The entire area is going GREEN in honor of the Philadelphia Eagles upcoming trip to the Super Bowl, including Yardley Distillery.
Introducing Bleed Green Vodka. Isn't it fun? It's a limited edition vodka that's available right now.
I love the bottle. It's perfect for your Super Bowl party with your friends. Drink it straight or it can be a part of your favorite cocktails.
You'd better get it before it's gone. Everyone has Eagles fever. You can order your limited edition bottle by clicking here.
It's a smooth and versatile vodka distilled from the finest ingredients, using a proprietary process to make sure it's the very best.
Yardley Distillery is next to, and has the same owner as La La Lobster in Yardley. They're both located at 35 South Main Street. You can also buy the Bleed Green Vodka at La La Lobster.
The Distillery makes small batch, hand crafted premium spirits and cocktails. It started as a family, seasonal activity for owner, Nicole Rabena, but has turned into a fun and exciting business.
Rabena has been in the food and beverage industry for over 20 years and is dedicated to producing the most amazing products that reflect her passion and skills.
She said in a press release, "I am thrilled to introduce Bleed Green Vodka to the world. At Yardley Distillery we are always looking for new and innovative ways to produce the finest spirits, and Bleed Green Vodka is a perfect example of this. I'm proud to bring this new product to market and I am confident that our customers will love it and the green color as much as I do, Go Birds."
Check out the Yardley Distillery website here and see all the really cool products.
LOOK: Here's where people in every state are moving to most
LOOK: Things from the year you were born that don't exist anymore
The iconic (and at times silly) toys, technologies, and electronics have been usurped since their grand entrance, either by advances in technology or breakthroughs in common sense.
See how many things on this list
trigger childhood memories—and which ones were here and gone so fast you missed them entirely.
More From Cat Country 107.3