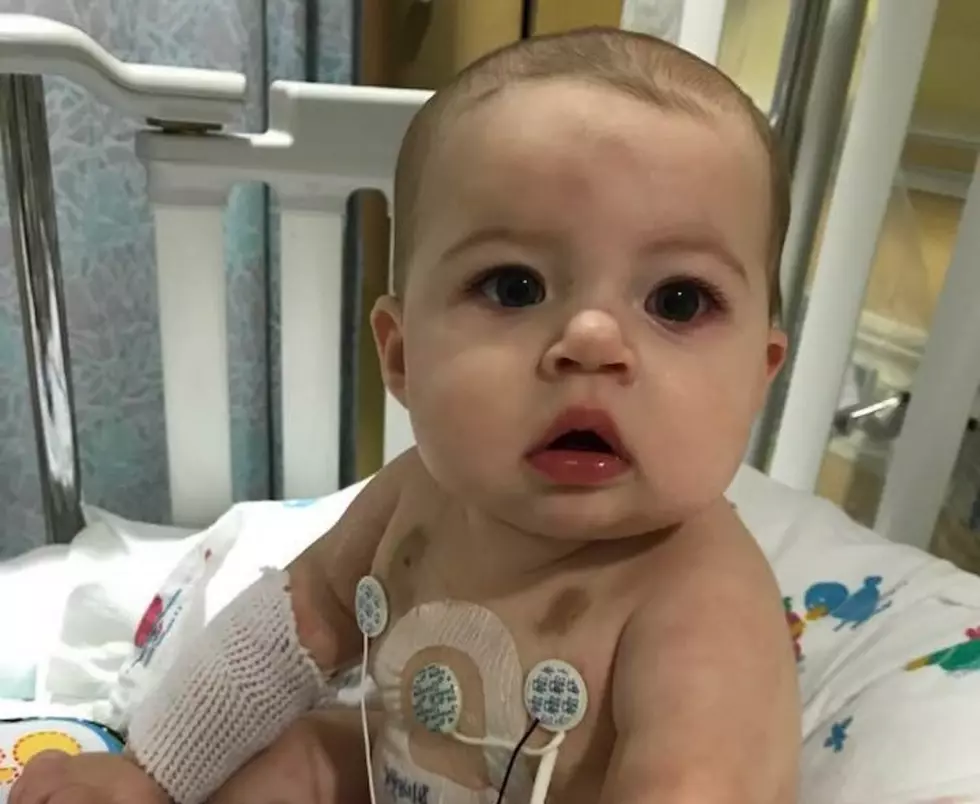 8-Month-Old South Jersey Baby Battles Leukemia Beside Community
Credit: Lauren McBride
Baby Quinn McBride of a Somers Point family, is just 8-months-old and is battling B-Cell Acute Lymphoblastic Leukemia. As she begins her chemo treatments, the road ahead of her seems very long (prognosis of 6 months to 2 years), especially for Quinn's loved ones. With every fight they have, Quinn's parents are determined to stay by her side to fight the great fight at such a small age. In which case, they have left their jobs and have officially moved into the hospital.
But they're not in this alone! With the help of the community, loved ones, and friends; a fundraiser in being help on the baby's behalf called: "Quinn for the Win".

In an effort to help raise money for the families medical expenses, the benefit will be held on June 7th at 6:30pm at the Atlantic City Country Club. Tickets are available now! A GoFundMe Page has also been created for donations to help Quinn's parents maintain normalcy in their life while trying to accommodate the means of saving their babies life.
More From Cat Country 107.3