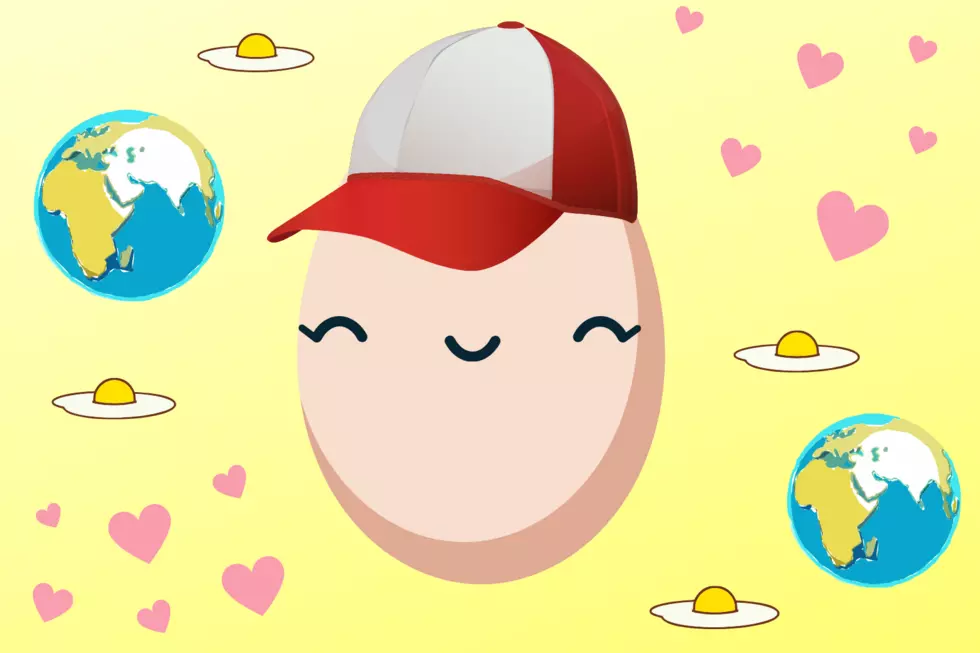 Jahna's Good Egg of the Week: Kierstyn Kuehnle
Canva
Every week, Jahna is honoring one of the youngest members of our community with the title 'Jahna's Good Egg of the Week' brought to you by Gary's Restaurant!
In order to be selected, a child from Pre-K through 12th grade must be nominated by someone for something they've done or continuously and consistently do for the South Jersey community. From volunteering to simple, random acts of kindness, Jahna's Good Egg of the Week should be someone that embodies the huge heart of the South Jersey region who is always thinking of others.
We're proud to announce this week's Good Egg of the Week (Friday, September 20th - Thursday, September 26th):
Congratulations to Kierstyn Kuehnle of Ocean City!
Kierstyn, also know as Kiki to her friends and family, has one of the most inspirational stories of any young person you'll ever hear. Hands down, Kiki's story is the most touching and courageous narrative we've featured on 'Good Egg' so far.
Nominated by her grandmother, Kierstyn's had to overcome many obstacles in her 15 years on this planet. For one, she was born deaf in her left ear. Her grandmother told us that she began losing hearing in her right  "good" ear six years ago. Has that stopped her? Hardly.
Kierstyn's grandmother Linda tells us, "Since losing her hearing in her good ear she has started at a new school. She has since participated in tennis, Best Buddies, Peer-to-Peer Club, the Student Council and has participated in many school plays. She is participating in her 5th Walk 4 Hearing and is raising funds for this heart-warming cause. She loves learning sign language and hopes to learn more. Her town has been her biggest cheerleader. Along with her motivating family, Kiki has made lots of new and supportive friends and still enjoys her favorite activities like dancing, singing, cooking, acting and of course fundraising.
Her mission is to not only raise monetary donations but to help raise awareness, help educate and also teach herself and others about hearing loss, deafness and deaf culture. She wants students to feel comfortable and confident in the classroom and to be able to advocate for themselves. She hopes to inspire and encourage those who have hearing loss but are embarrassed to wear their hearing aids so they may eventually be proud to wear them. Her dream is to one day make as many places as possible hearing accessible. Such as classrooms, which are an important foundation for every student, as well building confidence, so they may be able to get the most out of their education.
Kiki has accomplished so much in the last few years. In 2017 she was awarded with the Prudential Spirit of Community award as the top Middle School Volunteer in the State of NJ. In December of that same year she also had the opportunity to share more about her journey with all of South Jersey when she appeared on "SNJ Today". On June 22, of this year, the HLAA (Hearing Loss Association of America) presented her with the 2019 Outstanding Young Adult of the Year award. She has participated in several walks for CHOP and her ASL Club raising thousands of dollars with many more walks to come. She has her own YouTube video called "Team Kiki" which spotlights KiKi signing along with her classmates. You can also visit her Walk4Hearing page there too."
Well done, Kierstyn. You truly are an inspiration to us all. You've proven that no matter the obstacle, one can overcome anything with the right attitude and caring heart. You're advocacy has won you this week's title of Good Egg of the Week!
Kierstyn wins breakfast or lunch for TWO at Gary's Restaurant in Pleasantville!
Know a kid that deserves next week's title? Nominate them HERE!