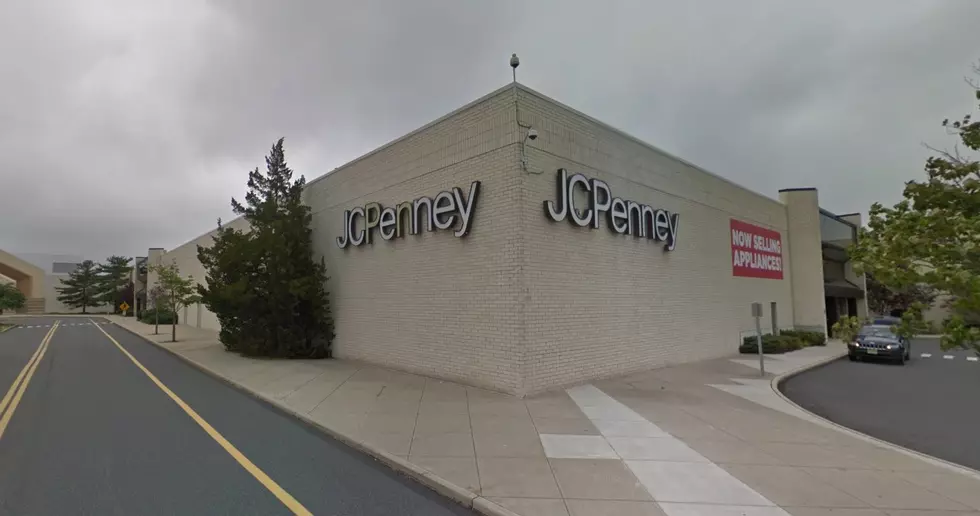 New Store Filling the JCPenney Void at Hamilton Mall?
JCPenney Hamilton Mall - Photo: Google Maps
It appears that there may be some truth to the rumors that a new store will be taking over part of the old JCPenney store at Hamilton Mall in Mays Landing.
A few weeks ago, word began to spread online that Shoppers World, a chain of discount department stores, was going to move into the now-vacant JCPenney store at the mall. We reached out to Shoppers World for comment but did not get a response, however, now hanging in the door of the lower level entrance to that store is a sign that says Shoppers World is hiring. One step further, Hamilton Mall's website now has a Shoppers World page.
Rumors also say that Shoppers World was only moving into the lower level of the store and that seems to be the case as workers were seen inside Thursday morning downstairs while the upper floor remained dark. Apparently, the escalator between the floors has been removed.
Today, Shoppers World operates 40 department stores with locations in New York, New Jersey, Indiana, Maryland, Virginia, Georgia, Michigan, Ohio, Illinois & Texas. Each store carries a full line of casual and dress wear for men, women and children of all ages, from newborn to juniors to plus size. In addition, they offer an incredible assortment of shoes, lingerie, accessories and the largest selection of school and work uniforms around. Shoppers World also carries an amazing collection of home furnishings, housewares, linens and home decor. Rounding out our value driven assortment is a variety of fun year round seasonal holiday merchandise and toys.
More From Cat Country 107.3