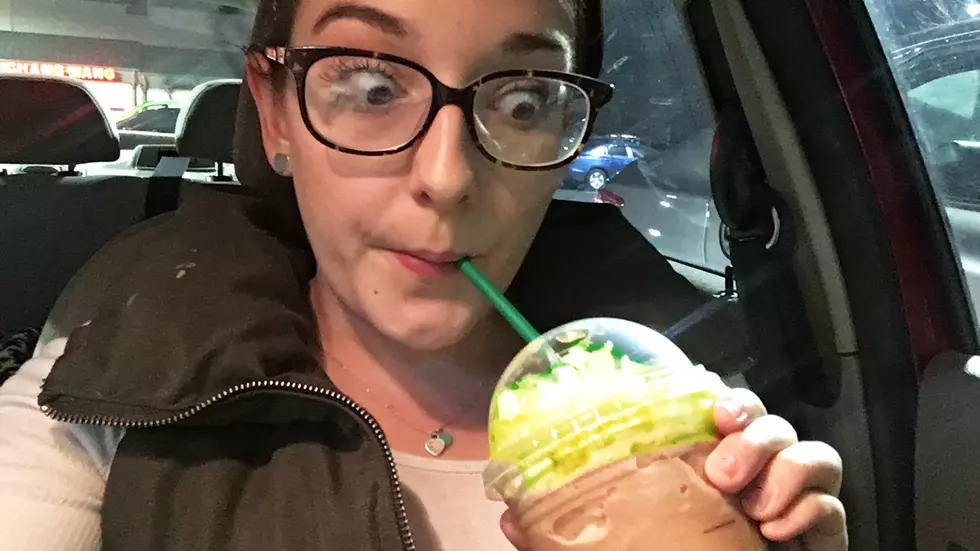 Starbucks' Christmas Tree Frappuccino – Is It Any Good? [VIDEO]
TSM Chelsea Corrine
'Tis the season to be jolly fa la la la la, la la la la...
I realized I should've put the lyrics to "O Christmas Tree" there, but too late now I can't take it back.
Anther holiday, another Starbucks limited edition Frappuccino. As always I am there day one to test it out.
For Christmas Starbucks released a Christmas Tree Frappuccino made with peppermint mocha Frappuccino, green whipped cream, caramel drizzle, cranberry topping, and a strawberry tree topper. Magical right?
I went to my local Starbucks and grabbed one to test out so you didn't have to if you didn't want.
I won't lie I was pretty excited to try this one out because of the cranberry topping. They did forget the strawberry tree topper and they did put my name as Kelsey, but we can move on from that.
Was the new drink any good? Should you get it? Do I know the words to popular Christmas carols?
More From Cat Country 107.3