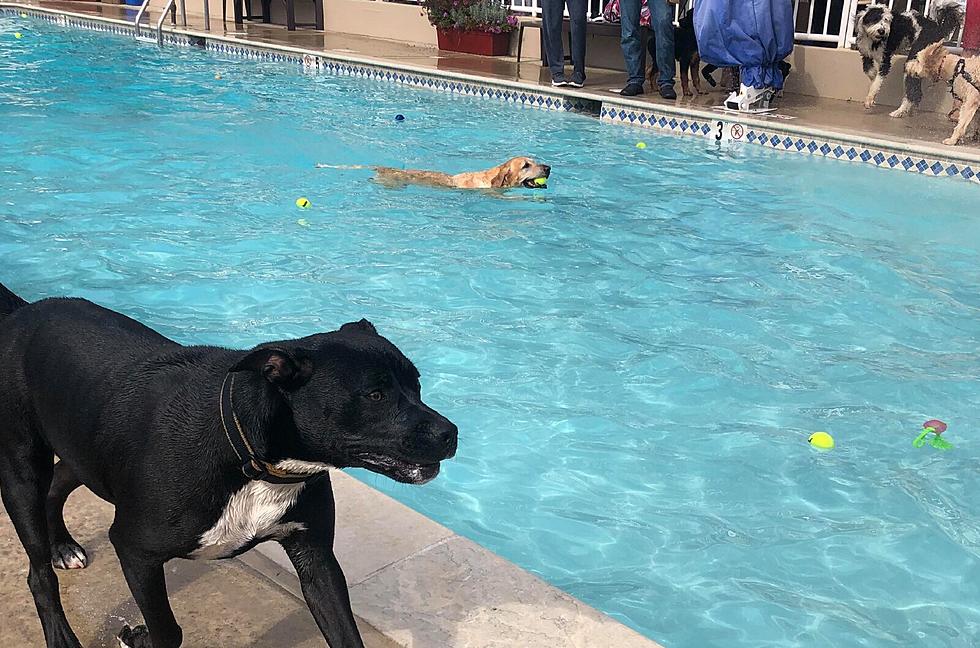 Take Your Doggie to the Pool This Weekend in Cape May
Suasion Communications Group
Your dog spent the summer eyeing the neighbor's pool, just begging for a chance to go over and dive in.
Luckily, especially for you, he's a good boy and listens when you tell him "no."
Well, this weekend, you can tell him "yes!"
Here's your chance to take your dog to a swimming pool and not have to apologize to neighbors you used to get along with. You also won't have to clean up the mess that your dog makes.
The famous Montreal Beach Resort in Cape May is hosting their fourth annual "Doggie Dip at the Pool."
It's your dog's chance to live out his swimming pool dreams.!
"Doggie Dip..." is actually a fundraiser being held that benefits Animal Outreach of Cape May.
The event is taking place this Sunday - October 10 - at Montreal Beach Resort. From 12:30 - 2 pm, dogs will take over the pool!
What's more, the Rooftop Deck at Harry's at the resort is celebrating its last day of the season, and after the Doggie Dip, you can bring your dog up top to hang with you while you enjoy a cold beverage and something to eat.
Reservations for the Doggie Dip are suggested, and you can call 800-525-7011 or go to their website.
RANKED: Here Are the 63 Smartest Dog Breeds
Does your loyal pup's breed make the list? Read on to see if you'll be bragging to the neighbors about your dog's intellectual prowess the next time you take your fur baby out for a walk. Don't worry: Even if your dog's breed doesn't land on the list, that doesn't mean he's not a good boy--some traits simply can't be measured.
Most popular dog breeds that are good for families
More From Cat Country 107.3